MarkiTech.AI's Founder & CEO, Nauman Jaffar and his team, attended 4YFN at MWC22 in Barcelona with healthcare startups from all over the world such as Korea, Switzerland, Italy, Spain, Japan, all with a focus in healthcare. 
In this blog we are outlining some outstanding ideas and products developed that are certainly here to transform our world. 
Vuzix Glasses
Vuzix Blade smart glasses keep your eyes protected with an ANSI Z87.1 certification while helping you maintain focus on your work. The see-through waveguide optics merge digital instructions onto real-world tasks, removing distractions and vision occlusion and reducing error rates.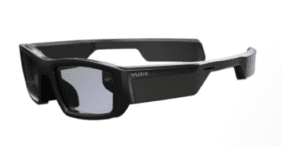 2. Kamleon 
Smart urinal which assess your pee to detect your hydration level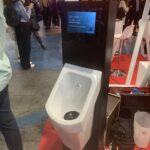 3. VRI
The Virtual VRI Assistant is based on the Tryten Nova Pro which is a non-powered, lightweight, easy to push-and-position, multi-functional cart that can quickly and easily be moved to the patient point of care.  When a LEP patient is in need, remote video interpreters are easily accessed avoiding the typical travel wait time that is required for a face-to-face interpreter or the challenges involved with only having access to a phone-based interpreter.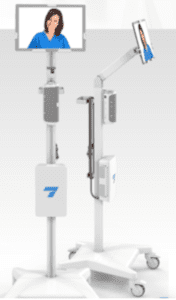 4. Gosleep 
Discharges unharmful CO2 that helps to have a good sleep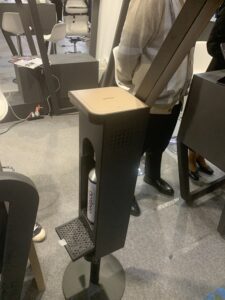 5. Dermatoo
Innovative telemedicine solution for complex abs and chronic wound management. They provide 3D print of wounds via a special device
6. SmarTooth
Makes a dental healthcare device to monitor the teeth conditions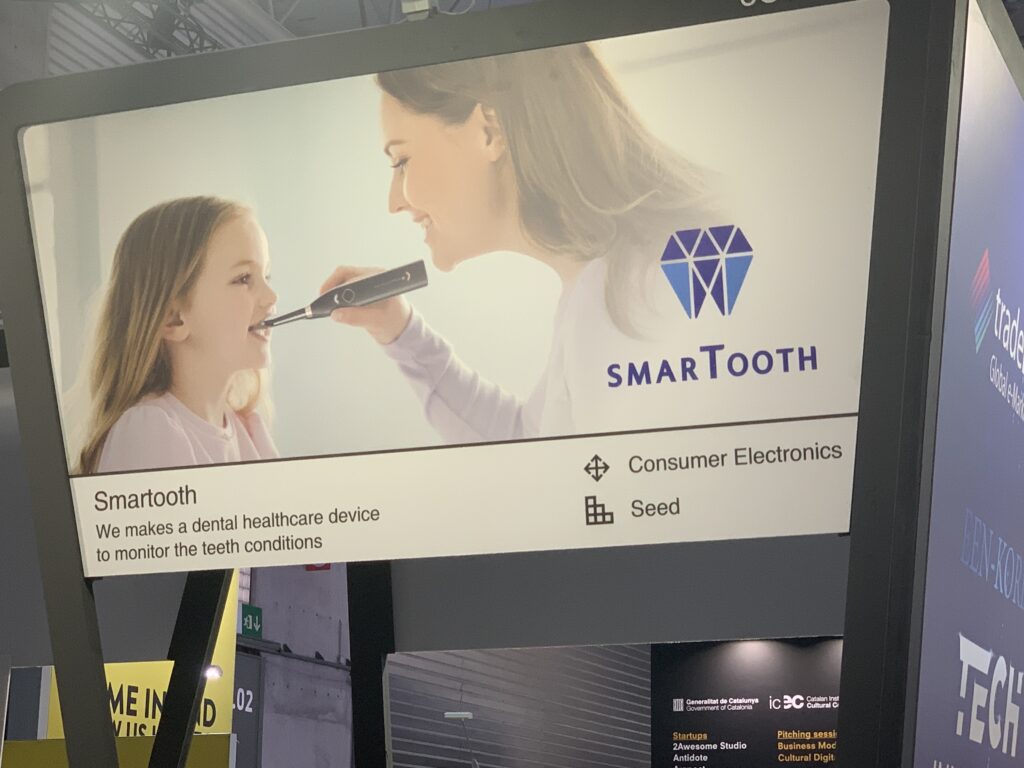 7. Core
CORE is the first non-invasive device that continuously and accurately measure Core Body Temperature under real-life conditions.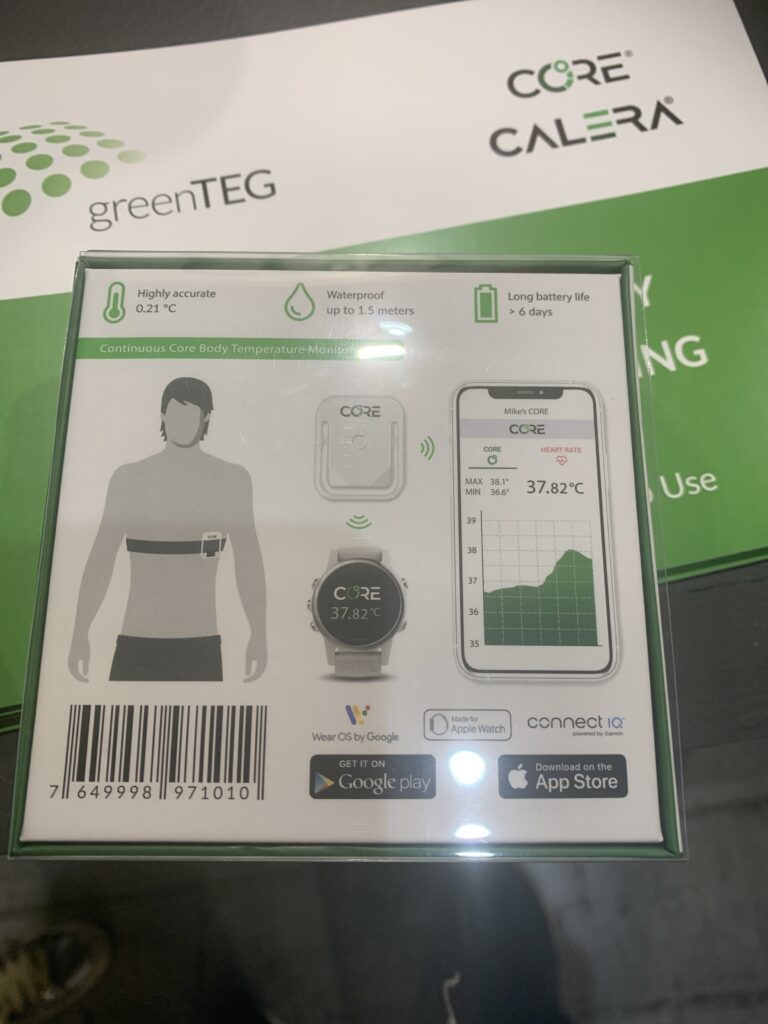 8. Sycai Medical
Sycai Medical is an assistant, which helps radiologists to detect pancreatic cystic lesions, predicting their malignant potential and presenting similar cases to verify the diagnosis.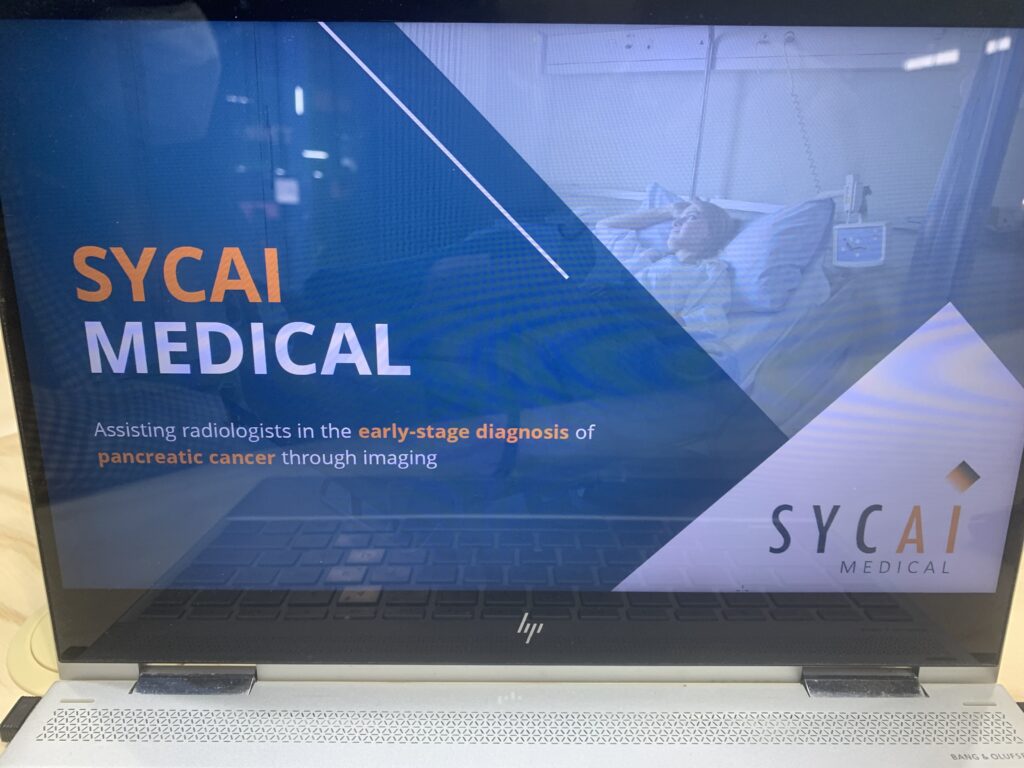 9. Dive Medical
It assesses visual eye examination with eye tracking and Nauman's results are attached beside (fixation, focus, gaze etc.)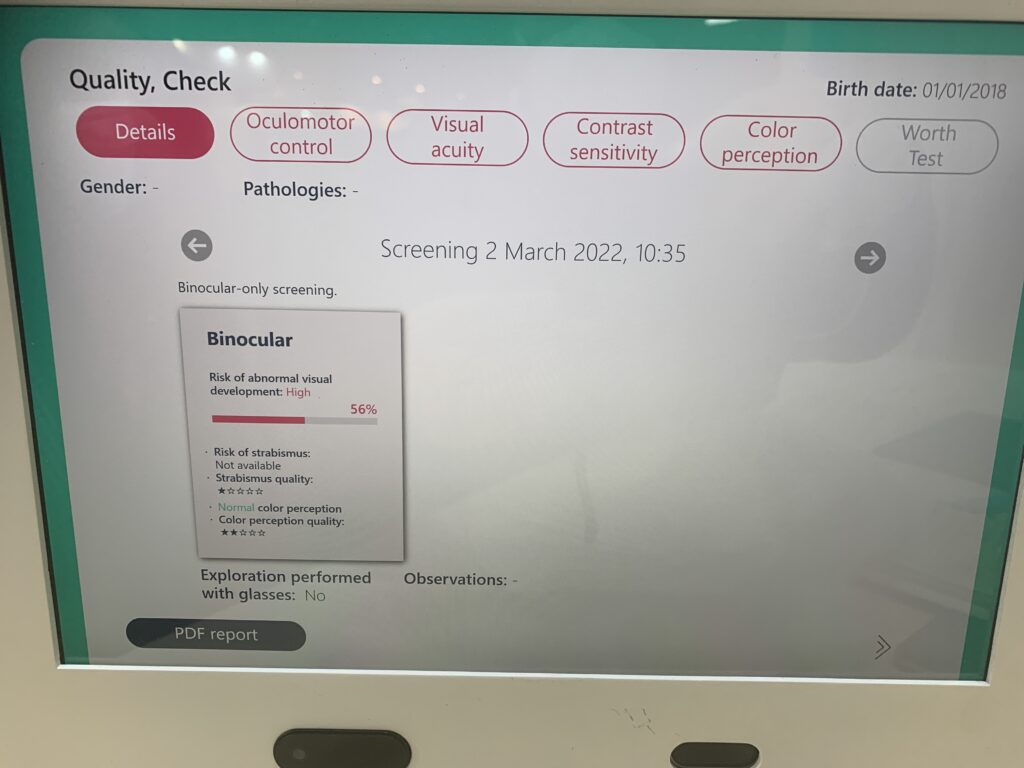 10. Gate2Brain
Gate2Brain is a biotech company that helps transfer medicine to the brain more effectively. It is focused on the development of therapeutics that efficiently cross biological barriers such as the blood-brain barrier.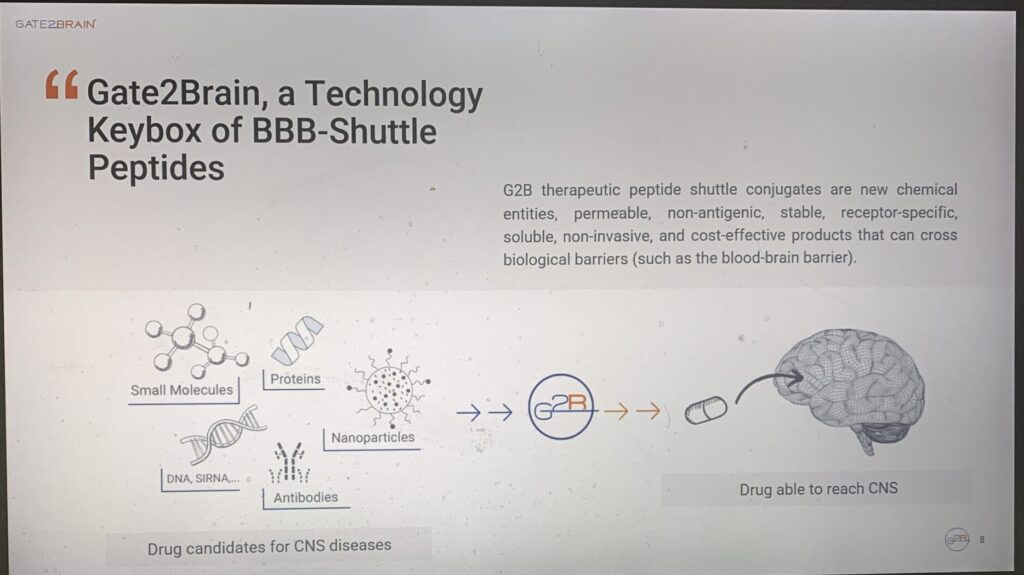 11. Becon
Personalized hair loss care solution via deep learning diagnosis and AI solutions matching.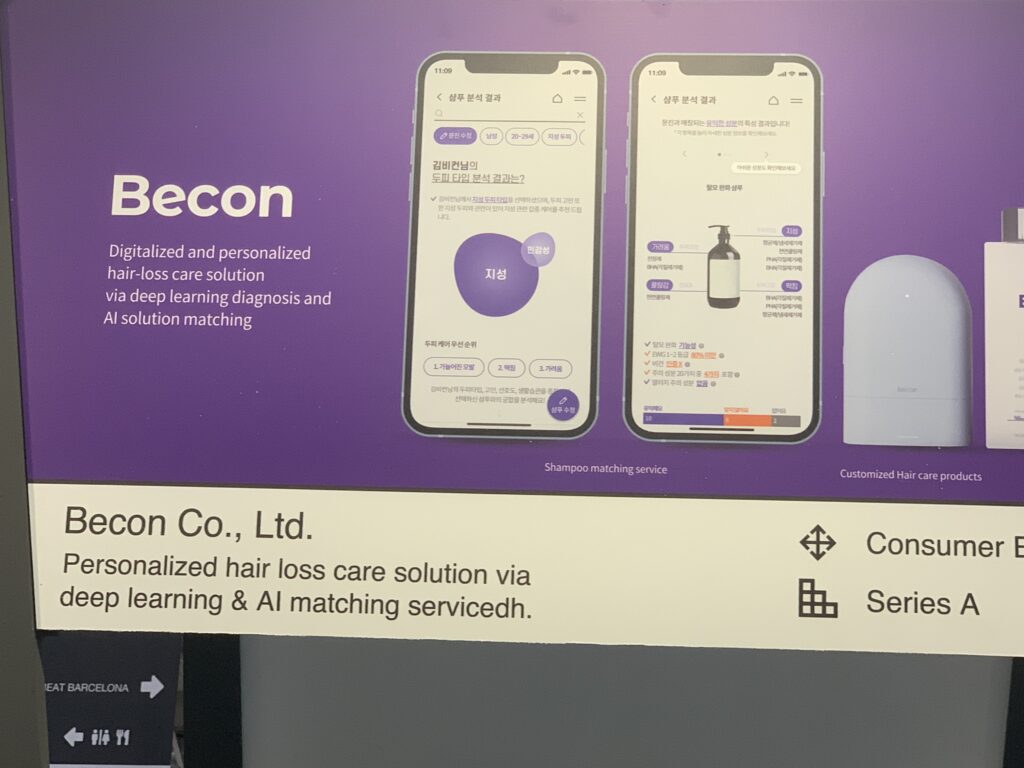 12. VROR
VROR Eye Dr. Pro offers daily eye healthcare solution by enabling 10 eye examinations and various other AI exams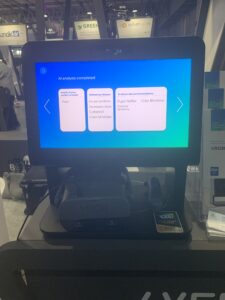 13. Amazon Alexa now partners with Teledoc 
Now Amazon customers can connect with healthcare providers through Echo devices and the telemedical service is provided by Teladoc, one of the largest telemedicine companies in the US.
"Customers can connect with Teladoc by saying "Alexa, I want to talk to a doctor." They'll get a call back on their device from a Teladoc doctor. The service is only for non-emergency visits, like allergies or flu symptoms. At this point, visits are audio-only, but video visits are "coming soon," according to a press release."
Don't be surprised if patients start to use such technological ways more to connect to a physician than what their traditional healthcare system can provide them with.
Tech companies are amazingly successful at creating technological solutions people want to use. 
14. Aimentia
Virtual clinic powered by Artificial Intelligence for the new era of Mental Health
Matches patients with professionals 

Screening / chatbot

Clinical intervention tools 

Suggestion on monitoring patients and risk profile 
15. HumanITcare
HumanITcare is a digital health company delivering a telemedicine platform for monitoring remotely real-life data of chronic patients using AI
Temperature , HR, oxygen

Remote monitoring 

Integration to EMR 

App 
16. PVR and RheoDx
AI diagnosis and VR-based treatment for Neurocognitive plus cloud-based hematological diagnosis delivered as a service. Analysis happens with one drop of blood.
17. Rosita longevity 
Mobile app helps seniors above 60 years extend healthy life expectancy by working on their physical and mental conditions.
Live sessions for seniors 

Nutrition, exercise, education, lifestyle, rest etc.,

Diagnosis and track

10K download with only 100 paying customers
18. Netlife 
Digitized customer service with robotics and AI software development more focused in retail.
19. Kudo
Video conferencing with real time interpretation in 200 spoken and sign language 
20. PathMate
Empowering people with chronic diseases to live happier and healthier.
Solution for people with high blood pressure

Chatbot fully automated 
21. BielGlasses
Smart glasses that solve mobility and autonomy problems of the visually impaired people
22. Ephion health 
Ephion Health's platform assists the complete parametrization of mobility for several diseases and conditons, to create a positive impact in the patient's diagnosis, tratment and quality of life.
For kids and seniors to detect and predict probability of falls.
23. Synaptic your smart lab
Mobile app tech is combined with AI to make an accurate, inexpensive and time saving PCR test
24. SeniorDomo
Prevention protection for the elderly people 24h at any place
25. Barcelona HealthHub
Promotes innovation in digital health and its transfer to the sector, linking startups and health organizations. They have 300 members and 23 startups.
Next stop for MarkiTech.AI -> HIMSS22 in Orlando. We hope to see you there!