WE ARE CES READY!
Markitech is excited to share the news that we are exhibiting an exciting range of AI products at the all-digital CES 2021. From January 11th to 14th, you'll be able to participate in all the awe-inspiring moments of CES wherever you are in the world.
We hope to see you there! Find more about the innovative solutions we are showcasing on the Markitech page at CES Directory for Ontario.
Register now at CES 2021 
What is CES?
A showcase of breakthrough technology and innovators, CES is the most influential tech event in the world. It has been for over 50 years! Due to the pandemic, this year's event is designed to be digital, to allow the entire global tech community to safely share ideas and introduce the products that will shape our future" (CES, 2021).  
As the Global Stage for Innovation, CES' mission is not only to showcase cutting-edge technology – from artificial intelligence to virtual reality, robotics and beyond. CES also exists to stimulate creativity and collaboration between visionaries from across the tech industry. The latter is of utmost importance to us at Markitech, where digital innovation meets excellence. 
You'll be able to participate in all the awe-inspiring moments of CES wherever you are in the world.
Markitech is…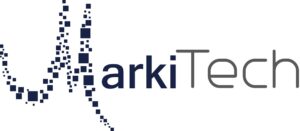 A niche IT solutions and professional services provider, Markitech is a digital transformation company that is focused on healthcare innovations. We enable AI products and services in partnership with data scientists and engineers across North America, for the world of healthcare and remote patient monitoring. 
Our Project
We have four key products:
LocateMotion (SenSights.AI) 

SenSights.AI is our health intelligence platform focused on helping nursing homes, hospitals and home health clinics, employing the 'hospital at home' (HaH) concept. We do this by creating a digital twin for older adults to help them age in place. 
We also help physicians and caregivers manage patient health through remote patient monitoring, health data insights, infection detection and integration with various EMR/EHR capabilities. Our comprehensive platform provides dedicated health management solutions for patients with memory loss, diabetes and COPD/CHF.
SenSights.AI' capabilities include medical reminders, vitals monitoring, fall detection, GPS tracking, geofencing and  SOS calling. All of these are crucial for caregivers to help seniors 'age in place'. SenSights.AI is also a device-agnostic platform. That is, it is able to connect with any device from FDA approved devices to wearable technologies to smartphones, and through apps and ambient sensors. It enables real time monitoring, routine measurements and raises smart alerts beyond set ranges for analysis and intervention by physicians, nurses and caregivers. 
vEYEtals 

vEYEtals is a unique smartphone app that measures heart rate, heart rate variability (HRV), blood pressure, respiratory rate as well as oxygen saturation and stress levels, in 30 seconds or less via 'selfie mode', on smartphone cameras.
Developed in partnership with an expert panel of physicians, data scientists and academic researchers, this machine learning algorithm detects the area just beneath the eyes. It then uses image processing and the smartphone's computing capabilities to detect the aforementioned biomarkers within a 90-95% accuracy rate. 
We have also created an algorithm that uses vEYEtals detect the COVID-19 infection risk level for any given individual.
YourDoctors.Online

YourDoctors.Online is a HIPAA-compliant B2B telemedicine platform for medical practices. 
Signia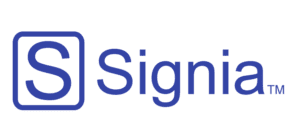 Signia is a one of a kind, end-to-end, Enterprise 5G and IoT marketplace. It is an ideal solution for telecom or MVNO providers who want to capitalize on 5G, IoT connectivity. We have interesting use cases in healthcare, agriculture, smart city and beyond. 
Learn more about our AI services below!
Visit the event website at CES 2021.
Follow us on LinkedIn at Markitech, LocateMotion and YourDoctors.Online for more event updates.
Find us on Twitter: