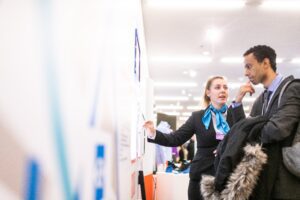 To tackle the ever-increasing challenges facing business, many adopt the "Agile" approach. It's the latest development in staff augmentation. But, eager to experience the benefits, too many organizations neglect the key groundwork needed first.
Building an Agile team is a critical step towards success. An "Agile team" is a small group of people (5 to 11 people) who work together on a shared task. Agile teams share accountability, meaning any rewards should be attributed to the entire team and not a lone individual. To succeed, a team must possess all the necessary skills to complete a task, from technical know-how to business experience.
But that doesn't mean people are assigned precise roles. Rather, the focus of Agile is cooperation and collaboration. In short: it's a result-driven concept.
From big tech to the top machine learning companies, everyone is trying to adopt Agile. But, creating such a team is often a challenge. Most individuals aren't ready to follow agile principles. Below we'll discuss how "Liftoff" is the secret tool in helping teams work towards agile.
What is Liftoff?
"Liftoff" is a simple concept designed to get everyone on the same page about agile. Previously, team members may have worked as lead, QA, or manager – none of those roles means anything in an agile team. Instead, all members are working together to achieve a shared vision.
This is the purpose of Liftoff – it creates unity and collaboration through team building workshops.
The concept was first described in the book Liftoff by Diana Larsen and Ainsley Nies. There, the pair set out concrete examples of how to get everyone working in harmony.
Running the liftoff workshop
There are several steps to the workshop:
Introduce everyone.

Explain the planned outcomes, vision, and initiative.

Discuss the purpose to establish a common vision and a clear mission.

Discuss the alignment: identify shared values and principles and craft meaningful work agreements.

Discuss context: what are the boundaries of the work, project, committed resources, etc.
Some ideas for a liftoff workshop
What's included will differ depending on the size of the team and expertise involved. For example, a small team of ten people in web application development may work better if split into two teams of five. In contrast, niche industries, like artificial intelligence in healthcare, may benefit from pooling resources in slightly larger teams of 7 to 11. 
Typically, liftoff sessions last anywhere from half a day to several days. The longer you spend developing the team dynamic, the better the working relationship will be once they get started. Moreover, one of the most common pitfalls is to assume creating a team means instant results. It takes work – indeed, that's the entire purpose of Liftoff. So, don't rush the process.
Conclusion
Start with a liftoff workshop to make the most of agile teams. It'll help develop a collaborative approach, moving away from traditional business practises which employees are most used to.
MarkiTech.AI can Help you in Your Health Digital Transformation Journey Today
At MarkiTech.AI – we are your ideal partners to discuss your digital transformation and analytics challenges within healthcare.
MarkiTech.AI, a top AI development company in healthcare based in North America, is on a mission to innovate healthcare one project at a time for payers, providers, and end-users with a focus on community care. We have completed 40+ HIPAA-compliant projects in healthcare and we are experts in AI / Machine learning with 35+ engineers, data scientists & health care experts.
In addition, we provide IT staff augmentation solutions specializing in Data Engineer, Data Science, Ruby on Rails, Ember, React Native, NET, JavaScript, Python, iOS and Android.
We would like to offer FREE digital transformational consultancy via our Fractional CTO team of highly experienced individuals and understand your unique technology challenges and see if there is a potential fit.
Book a free consultation today to see how can help digitally transform your business at https://markitech.ca/our-services/
#agile, #staffaugmentation, #itstaffaugmentation, #liftoffworkshop, #teamcollaboration