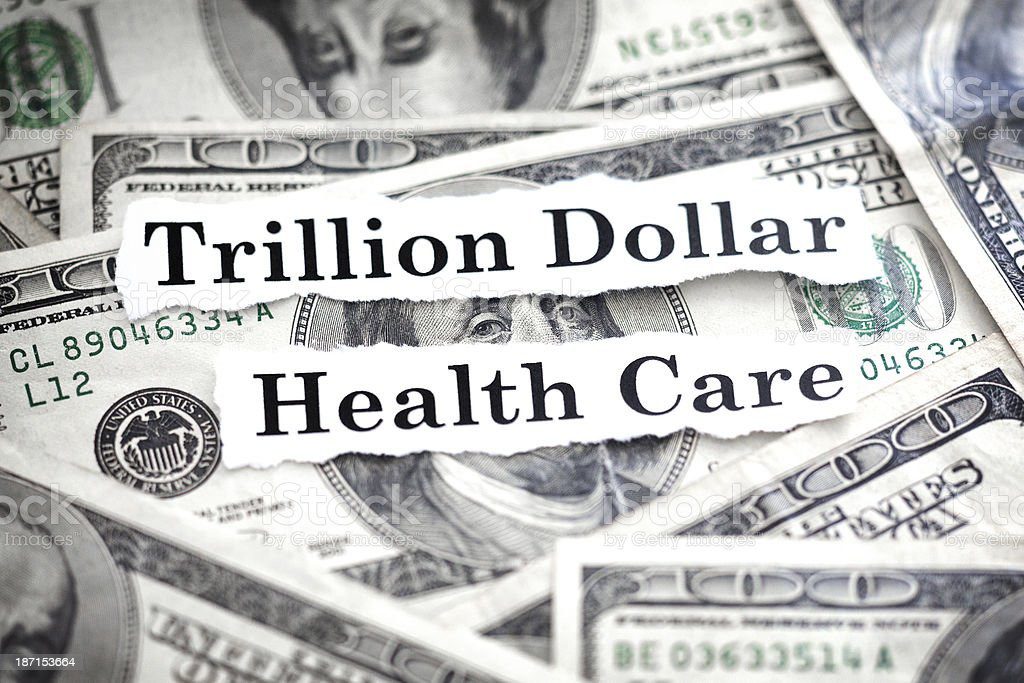 Unbeknownst to the public and many health enterprise partners, there's a looming problem threatening to sink the healthcare industry. It's not another pandemic, nor is it even the opioid crisis. The problem is the colossal weight of administrative tasks dragging down the industry. In fact, more than one-third of expenses go on administrative tasks – more than any other developed nation.
To put that in perspective, a recent JAMA article estimated administrative expenses accounted for between $600 billion to $1 trillion per year. That's approximately 15 to 25% of total national health care expenditure.
Some say this excessive expenditure is all part of a proactive health care system. In reality, however, we're drowning in bureaucracy. It doesn't have to be this way. 
In a 2020 study, researchers compared the U.S. to Canada. They found that U.S. insurers and providers spent $2,497 per person on administration. Canada spent just $551 per person. The study concluded: "The prices that U.S. medical providers charge incorporate a hidden surcharge to cover their costly administrative burden."
Part of the problem is the needless duplication of essential medication information. Much of the U.S. medical system still exists in paper form, with each healthcare provider, be it doctor's offices, hospitals, or insurance companies, keeping separate records. Worse, when these records are needed, they're rarely ever shared, leading to duplicate testing, medication errors, and even misdiagnoses.
With the U.S. population growing older, the administration backlog is only going up and up and up. What's needed are innovative health system solutions to radically reduce excessive administrative expenses. But how?
Moving away from paper records would be a start. As any entrepreneur knows, bureaucracy is the death-knell of innovation. Adopting a telemedicine platform could provide a center point around which digital health system solutions are managed. Records from virtual consultations could be stored on a single database, accessible to all relevant parties. 
Moreover, with remote patient monitoring fast becoming the future of healthcare, staying reliant on paper records simply won't be an option. 
For seniors-focused organizations, end-to-end chronic care management and remote monitoring platform would be revolutionary. Some states have attempted to implement data exchange databases. But there have been some challenges, as databases either aren't statewide or are limited to high-volume facilities. 
However, 50 to 60% of customers already engage in the retail sector over the phone or web. There's no reason to assume there wouldn't be mass adoption in the healthcare sector too. 
Even better, an integrated remote monitoring system would likely catch health changes early. The result is faster interventions, better outcomes, and lower overall costs. It's a win-win for everyone. 
But such innovations will require cooperation between all parties. Senior-focused organizations will need help from the government, and insurance companies, doctor's offices, hospitals and more must be open to the change. 
Yet, with a trillion dollars wasted annually, change can't come soon enough.
Who are we at MarkiTech.AI?
At MarkiTech.AI – we are your ideal partners to discuss your digital transformation and analytics challenges within healthcare. 
MarkiTech.AI, a top AI development company in healthcare based in North America, is on a mission to innovate healthcare one project at a time for payers, providers, and end-users with a focus on community care. We have completed 40+ HIPAA-compliant projects in healthcare and we are experts in AI / Machine learning with 35+ engineers, data scientists & health care experts.
In addition, we provide IT staff augmentation solutions specializing in Data Engineer, Data Science, Ruby on Rails, Ember, React Native, NET, JavaScript, Python, iOS and Android.
We would like to offer FREE digital transformational consultancy via our Fractional CTO team of highly experienced individuals and understand your unique technology challenges and see if there is a potential fit.
Book a free consultation today to see how can help digitally transform your business at https://markitech.ca/our-services/
Sources:
https://www-nasdaq-com.cdn.ampproject.org/c/s/www.nasdaq.com/articles/the-trillion-dollar-expense-weighing-down-healthcare-and-how-to-shrink-it?amp
https://jamanetwork.com/journals/jama/fullarticle/2785479
https://pubmed.ncbi.nlm.nih.gov/31905376/
https://econofact.org/how-large-a-burden-are-administrative-costs-in-health-care
https://www.americanprogress.org/article/excess-administrative-costs-burden-u-s-health-care-system/
https://www.soctelemed.com/resources/telemedicine-glossary/what-is-a-telemedicine-platform/
https://www.managedhealthcareexecutive.com/view/five-ways-reduce-healthcare-administrative-costs 
https://www.brookings.edu/research/reducing-administrative-costs-in-u-s-health-care/