View/Download infographic here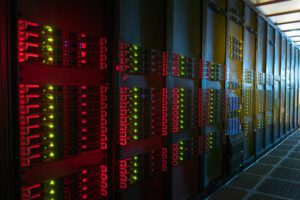 What is Network Penetration Testing?
A penetration test means evaluating IT vulnerabilities that could be exploited by hackers in an organization's applications, operating systems, and devices. This assessment is essential for the cybersecurity strategy as you identify but you also validate security defenses.
Why is Automated Penetration Testing Important?
– Risk assessment:
Identify the riskiest channels in your business.
– Regulations and Compliance
Necessary for activities that need to comply with certain laws
– Competition
Getting hacked has serious consequences especially when all your data are shared with your competitors.
What are the 5 Stages of the Penetration Test?
1. Planning
Determining the goals that we want to achieve at the end of the testing (Systems, test types, responsibilities, etc)
2. Discovery
Discovering information and understanding current vulnerabilities.
Info to search for: IP addresses, network domains, names, job titles.
3. Penetration Attempt
Deciding what attacks will be made and discovering the biggest and the most critical threats, but also the steps that are needed to defend them.
 4.
Reporting
Creating a detailed report that contains the findings of all the steps including systems' weaknesses, threats, recommendations.
5. Remediation
Cleaning any footprint that is left from the testing, and starting the remedy. Also, adding additional protection controls if needed.
Who are we at MarkiTech.AI?
At MarkiTech.AI – we are your ideal partners to discuss your data problems and what is the art of the future of solving major challenges.
MarkiTech.AI, a top AI development company in healthcare, is on a mission to innovate healthcare one project at a time for payers, providers, and end-users. We have completed 40+ HIPAA-compliant projects in healthcare and we are experts in AI / Machine learning with 35+ engineers, data scientists & health care experts.
We would like to offer FREE digital transformational consultancy via our Fractional CTO team of highly experienced individuals and understand your unique technology challenges and see if there is a potential fit.
Book a free consultation today to see how can help digitally transform your business at https://markitech.ca/our-services/
Follow us on LinkedIn at @Markitech for more updates.
#penetrationtesting #pentest #automated #automatedpenetration #ai #remediation #network #tech