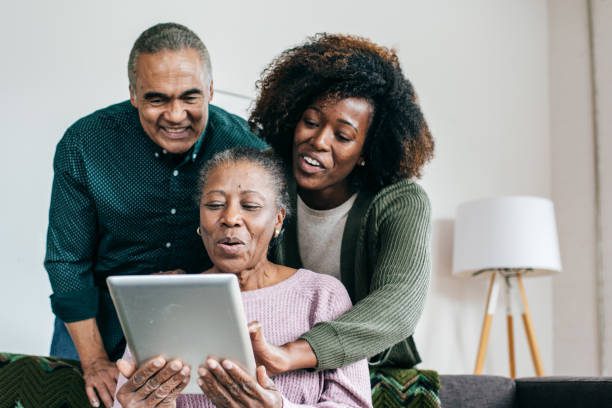 Despite the reassuring pamphlets, extensive viewing and touring, and the thousands of dollars spent on cosmetic renovation, caste givers are rapidly losing faith in Ontario's retirement homes. Polls suggest a 50% drop in approval rates for the institution amongst caregivers. 
The reason? The recent reports of neglect and misdemeanor cases. Short staffing, lack of funding, and lack of support to nurses have led to appalling conscience according to the national post. Seniors left unattended after falls, lack of monitoring for patients prone to physical violence, hours of a long wait for washroom assistance and unhygienic conditions are just some of the things witnessed by insider reports. Lastly, the lack of smart health system solutions also hurt facilities significantly.
In addition, private homes are an option but they are more likely to cause a big dent in caregivers or retirement plans. Apart from that, a new poll shows that over 90% of Ontario seniors want to live at home as they age. The unfamiliar environment, loss of freedom and independence and confidence issues are all contributing factors to this shift according to Canadian survey reports.
The Fix!
People that can't be home all day to look after their elderly, or pay for caretakers, are looking into remote patient monitoring (RPM) solutions to make daily tasks more accessible and  efficient. Artificial Intelligence in healthcare helps seniors who are somewhat independent, age in their own homes with dignity. 
Trouble cleaning and mopping up living spaces? Robots using machine learning and AI mop living quarters and clean on an automated schedule. 
Need accessible hallways and entrances to washrooms? Smartlight lighting makes trips safe and worry free from illumination corners and hazards. Google nest devices offer security and easy access to deliveries and doorway monitoring.
Top machine learning companies
have also come up with fall detection devices. Sensights Care devices can be mounted on a wall disabling any need for bulky or inconvenient wearables unlike other fall alert services. As soon as a fall is detected a registered primary caregiver as well as a nurse or registered doctor will be notified. Seniors will never be left waiting in a vulnerable position, falling anxiety and mental stress.
Make the switch!
There are an estimated 175 million smart homes in the world. The US is expected to have 63 million connected homes by 2022. If used in the right way then these devices can improve the quality of life for our most valuable people but vulnerable ones.
At MarkiTech.AI,  we offer our constant monitoring software and hardware for seniors (
Sensights Care
)  as well as constant vitals monitoring through our AI vital detection software that can measure your vitals through the smartphone (
Veyetals
). These, along with other projects that are developed by our company, can help your organization make the switch to proactive healthcare without all the extra labor and cost that is involved. With our over 40+ certified engineers, CTO and biomedical background, developing custom solutions and Web Application Developments to monitor and track patient progress is our expertise.
We would like to offer
FREE digital transformational consultancy
via our Fractional CTO team of highly experienced individuals and understand your unique technology challenges and see if there is a potential fit.
Book a free consultation today to see how can help digitally transform your business at
https://markitech.ca/our-services/
Follow us on LinkedIn at
@MarkiTech
for more updates.
Written by Aamina Anjum