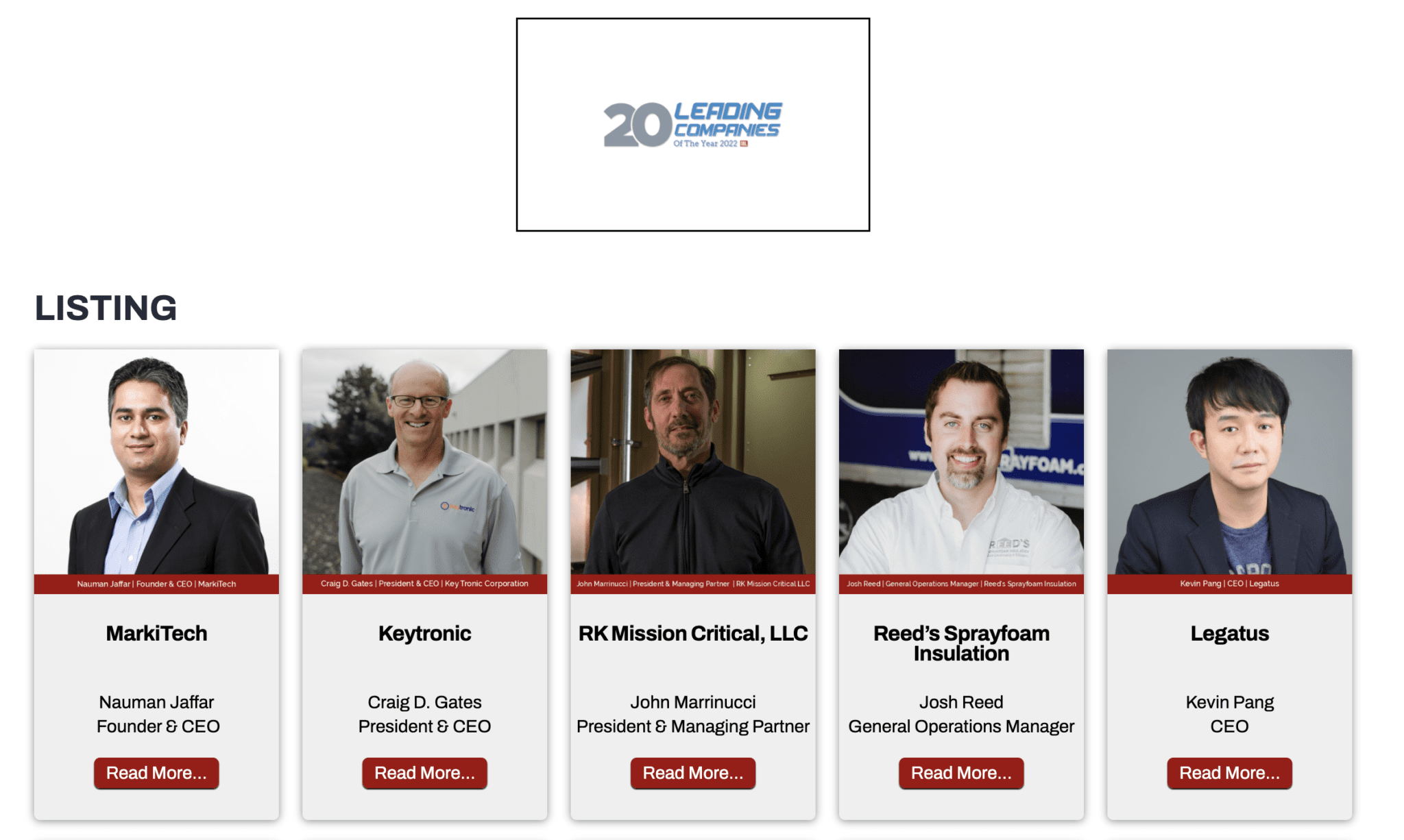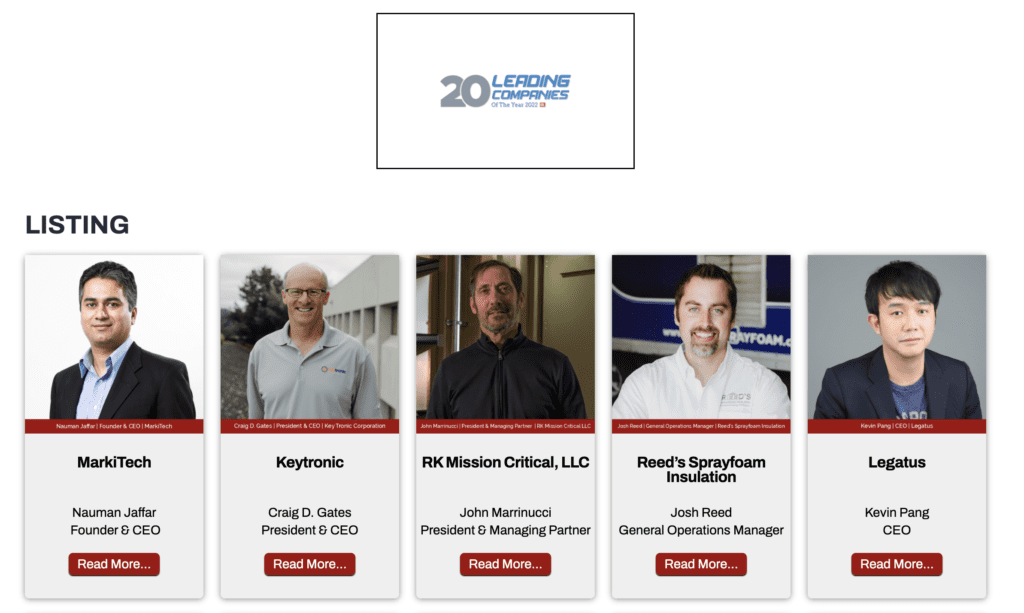 Over the past few years, the increasing significance of telehealth and telemedicine solutions has accelerated the changes in the slow-moving healthcare and wellness industry. The onset of the COVID-19 pandemic further accelerated this shift towards remote health services and solutions. While several companies adapted to the shift in their operations, several companies are still in the process of improving their digital transformation journey. MarkiTech, a Toronto, Canada-based technology company is catering to the digitization needs of businesses in the healthcare sector. Established in 2012, the company specializes in providing AI and Machine Learning-based solutions in the healthcare and technology sector.
Building a Brand Image
MarkiTech is the brainchild of Nauman Jaffar (Founder and CEO). While in his corporate career, Nauman witnessed the immense need and expensive capital investments in creating technology solutions. He did some research as he was leading and establishing most of these projects. He saw the need for accelerating the development of these projects and offering flexible onshore, onsite, and offshore models to reduce costs by several folds for these companies.
Nauman and his team tested these models with various clients and helped them produce quality solutions at a fraction of the cost as compared to the competitors. This helped MarkiTech to establish its brand image as an AI-focused company with full IT support from training to staff augmentation to delivering and managing and even offering security/penetration testing services—which were difficult to procure for these companies.
Shift towards Healthcare
MarkiTech started as a general-purpose tech and marketing company providing IT services like Mobile & Web customs app development, digital marketing services, etc. Nauman realized that Application Development, Big Data/AI, and Machine Learning will gain significant ground in the future. He and his partner Mubashir Khan (CTO and Managing Partner of MarkiTech) found a niche and personal opportunity in the slow-moving but high-potential Healthcare and Telco segments.
The duo believes that Telco today is over 5-10 years ahead of healthcare in terms of digital transformation, however, lifesaving and impactful use cases in healthcare are several and many more. Thus, they decided to focus their efforts on these two verticals and created services and products that helped position MarkiTech as an end-to-end IT services and Platform-as-a-Service (PaaS) provider with a major focus on developing AI/ML use cases in the health and tech sector.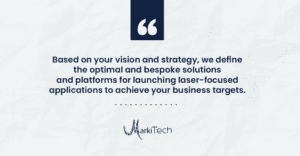 Bespoke Digital Transformation Services
MarkiTech acts as a technology partner for its clients by assuming Fractional CTO/CIO roles and offering its services, platforms, products, and unique startup culture and go to market perspective due to its own digital healthcare startup experience. The company primarily offers four key services in the healthcare sector as well as for other technology companies to aid their digital transformation.
Developing AI/ML ALGORITHMS : MarkiTech specializes in researching, designing, developing, training, implementing, and maintaining/improving (dev-ops) AI/ML applications.
End-to-End IT SERVICES: The company provides end-to-end IT services from design thinking workshops, developing a prototype in 2-4 weeks, to developing mobile, web, and tablet custom apps via onsite, near-site, and offshore models. It also provides security, privacy, and threat assessments and penetration testing with audit reports; dev ops of existing apps and continuous improvement projects; and integration to healthcare systems, IoT, Ambient, 5G, wearable and developing APIs/SDKs.
VIRTUAL TEAMS – Provision of People and Training: MarkiTech offers fractional CTO as well as staff augmentation and training of unique tech roles such as data scientists, software engineers, cloud experts, architects, tech PMs, dev-ops, etc.
Digital PRODUCTS & PLATFORM  and Platform: MarkiTech offers unique health and developer platforms to companies who want the capability to integrate the existing IT systems and external data safely and privately and run predictions models. Additionally, it has developed unique healthcare products like Veyetals, DiabetesPredict, CareFall, Safe2Work, HiSarah, etc. that are offered as SaaS/license fees for its clients' value addition.
Robust Team with a Client-centric Approach
Alongside providing quality services, building a team by recruiting the right set of people is a challenge faced by many startups. Since MarkiTech has maintained a very competitive service model with very low overheads, it aspires to hire candidates who are hard-working with a positive and helpful attitude, are interested in learning, want to share part of success, and are goals/KPIs driven.
Being the leader of this robust team, Nauman states that the most rewarding moments for the team over the years have been the positive testimonials it received from satisfied customers. Although MarkiTech had its share of critical or negative feedback, the company took it as a learning opportunity and became even more customer-centric. Nauman personally manages the support email and chat services to ensure he understands the challenges and questions being raised by the clients.
Crossing the Hurdles
As a growing company, MarkiTech has been dealing with a plethora of challenges since its inception. The lack of manpower to grow the company was a major challenge it faced during the last couple of years. With its team's tenacity to continue multitasking and working for long hours, the company managed to deal with this challenge.
Moreover, with the onset of the COVID-19, MarkiTech witnessed a major dip in its growth and lost 2 out of the 3 key enterprise clients as it continued to develop more interesting healthcare applications. However, it managed to replace one of the two lost customers with one SME client and reduce the revenue gap.
The most challenging part, according to Nauman, was the time MarkiTech spent on understanding the complex Canadian and US healthcare landscape—since the company had its roots in different sectors. Over the past few years, however, the company has been trying to understand the pains and potential tech solutions that can help bridge the gap for end-users, providers, and payers.
Culture of Learning and Sharing
Being in a startup mode in a very competitive IT services market, MarkiTech has made 'learning' the most important aspect of working. A majority of the new hires, recent grads, or experienced individuals hired by the company take pride in what they learn and move onto better-paying jobs after gaining immense and fulfilling experience. "We have a culture of sharing risk with our most talented and high-performing individuals where we offer equity in startups," adds Nauman.
Plans for the Future
In the near future, MarkiTech aims to focus on digital transformation in healthcare using AI/Machine Learning and developing custom applications that help change the healthcare sector one project at a time. "We want to stay focused on AI projects in healthcare and technology that impact end users/clients by helping save, predict positive outcomes on patients, payers, and providers," concludes Nauman.
See the complete list here: https://globalbusinessleadersmag.com/20-leading-companies-of-the-year-2022/