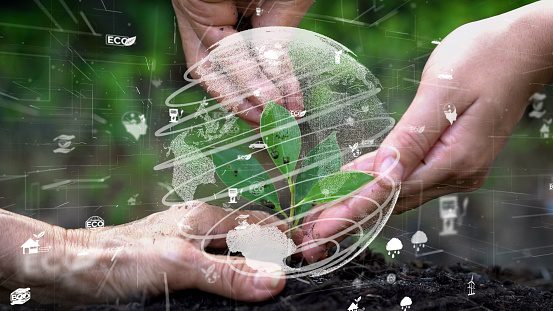 We have entered into an era where things have become digitized and technology has taken over. Things are not just limited to ordering food online but now you can even reach your doctor or consultant through artificial intelligence in global health. In easier words it means Telehealth. Medical consultation through phones and online has made many things easier. Though, telehealth and telemedicine were introduced long before Covid-19 pandemic and their use and benefits have become clear. 
How useful is telehealth and how does it help filter the environment?
Your doctor is not just a person whom you pay or trade with. He/she is merely your proactive healthcare provider. Visiting the hospital or clinic is not always within reach and so reporting to your doctor seems difficult. In such cases, telehealth seems like a blessing in disguise. You just click and your health provider is at your service. You see it saves time for the patient and connects with the doctor on time. 
Patients who need regular follow-ups often get deprived when any natural disaster has struck or any calamity such as land sliding has blocked the road seeking. Hence, an appointment through the web or digital app can be a relief in such a situation. 
Homemakers, especially stay-at-home moms, feel a great deal of difficulty in leaving their kids at home. No matter how important it is, they still neglect their visit due to unavoidable circumstances. However, the evolution of telehealth has helped those females to receive consultations at home without having to go out. 
Bedridden patients can benefit from health system solutions by seeking the assistance of their physician online.   
Besides that, telehealth contributes a major role in saving the earth from major hazards such as: 
Preventing carbon combustion. The lesser the people travel to the hospitals the lesser is the consumption of fuel and burning out of carbon as a byproduct. 
Many health care professionals who work through telemedicine often introduce schemes and bonuses like "you take one consultation and we plant one tree". This way we can build forestation and increase the greenery of our long-lost land. 
Ever since telehealth started to become more popular and remote patient monitoring implemented in more places, hospitals have been receiving a very limited number of patients. This does decline the hospital's economy but on the other hand, it also limits the use of machines and equipment that produce toxic gases released in the air. 
When people start to limit their outdoor travels it eventually decreases pollution and increases oxygen in the air. The ozone depletion regains only when there is a sufficient amount of oxygen present. 
Final verdict: 
Healthcare consulting companies are now implementing more Telehealth, live sessions, consultations, and treatment planning.  If you choose to call your doctor rather than take the bus to the hospital you are not just saving your transport bucks but also saving the fuel which demands more natural resources. 
Who are we at MarkiTech.AI?
At MarkiTech.AI – we are your ideal partners to discuss your digital transformation and analytics challenges within healthcare. 
MarkiTech.AI, a top AI development company in healthcare based in North America, is on a mission to innovate healthcare one project at a time for payers, providers, and end-users with a focus on community care. We have completed 40+ HIPAA-compliant projects in healthcare and we are experts in AI / Machine learning with 35+ engineers, data scientists & health care experts.
In addition, we provide IT staff augmentation solutions specializing in Data Engineer, Data Science, Ruby on Rails, Ember, React Native, NET, JavaScript, Python, iOS and Android.
We would like to offer FREE digital transformational consultancy via our Fractional CTO team of highly experienced individuals and understand your unique technology challenges and see if there is a potential fit.
Book a free consultation today to see how can help digitally transform your business at https://markitech.ca/our-services/
#savingtheenvironment, #healthcare, #environmentallyfriendly, #ai, #gogreen