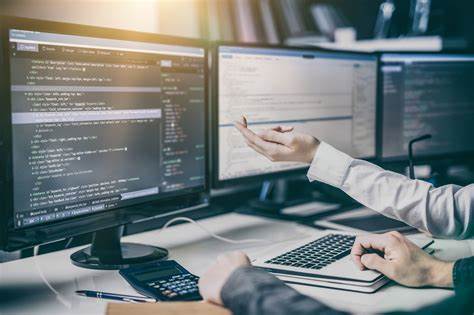 After endless hours a week spent in scrum calls and team meetings having a major miscommunication between your teams can be frustrating.
Not having your product match your marketing and your advertising not highlighting your standout features can drive customers away instead of real them in. Developers not being able to tailor a solution that best fits your target audience can really blow when your sales dept fails to translate those in person client interaction into functionable specs. If these are problems that you seem to be facing during your web application and development, look no further, here are 4 smart solutions to help you reconnect those fallen links and get the train of information back on track and running around your departments.
Smart project management software
The first thing that every company needs is a smart project management software to keep track of all your projects and due dates. Making good use of public Kanban boards and time line makes sure everyone can easily stay in the loop on the completion status of pending projects that they are dependent on. Instead of holding meetings to discuss task statuses, a quick glance can let every one who is interested know where things stand, giving more time for the team to work on the actual solution. Our favorites so far are monday.com and Proofhub. Monday for its detailed task layout and Proofhub for its easy reporting style. Project managers can rest a bit more easy having the plethora of amazing tools these software have to offer. Prices for these start at around 89 to 4000 dollars depending on company size and data load.
Smart meetings
Try having a weekly team meeting with everyone in your company to try to keep everyone in the loop, sending out newsletters and data dump emails will only bore people and will be something for people to skip out on while scanning through their inbox. When having these weekly meetings keep them short but engaging. List out major events that have happened in the week, their impact and possible implication for future work. This way your employees can witness the changing playing field as your business grows with each new conference deal or event whether it be a success or a failure.
Different mindsets
During your next marketing campaign, have a software developer or a UI graphics designer work with your advertisement team to ensure that everything is on brand and the product message has been conveyed appropriately. Having someone on each team with a different and fresh perspective can stop plans dron diverging in between departments.
Hire smart
When looking for new people to join your team try to look for people with multiple different types of experiences and positions. Diversify as much as you can, if all your past hires have been working as tech startups before you could try implementing a solution that they thought worked for their past employer. 
Outsource your organization tasks 
Last way to keep all your tasks up to date is to outsource some help and unload all of your organization tasks on to a trained professional. Hiring a fractional CTO or an external project manager using staff augmentation is the cheapest and most effective option for most companies working with Web Application Development or AI Applications in Product Development. Instead of paying and training someone for full time work you get and pay for only what you need. 
Who are we at Markitech AI
?
At MarkiTech.AI,  we offer our constant monitoring software and hardware for seniors (
Sensights Care
)  as well as constant vitals monitoring through our AI vital detection software that can measure your vitals through the smartphone (
Veyetals
). These, along with other projects that are developed by our company, can help your organization make the switch to proactive healthcare without all the extra labor and cost that is involved. With our over 40+ certified engineers, CTO and biomedical background, developing custom solutions and Web Application Developments to monitor and track patient progress is our expertise.
We would like to offer
FREE digital transformational consultancy
via our Fractional CTO team of highly experienced individuals and understand your unique technology challenges and see if there is a potential fit.
Book a free consultation today to see how can help digitally transform your business at
https://markitech.ca/our-services/
Follow us on LinkedIn at
@MarkiTech
for more updates.
Written by Aamina Anjum