This blog has been reproduced with the explicit permission of TkXel , MarkiTech's technology partner.
Written by,
Umair Maqsood, Digital Marketing Manager at TkXel
Gartner, Inc. recently revealed the top 10 technology trends that will strategically prove beneficial for businesses in 2016. Strategic technology trends are capable of having a profound impact on organizations, as well as carry a huge potential for disruption to businesses, end users or IT; the need for a major investment; or the risk of being too late to adopt. These technologies are definitely going to impact any organization's long-term plans, initiatives, and programs.
Gartner's top 10 strategic technology trends will shape digital business opportunities through 2020," said David Cearley, vice president and Gartner Fellow.
The trends are broadly segmented into three categories: "The Digital Mesh, Smart Machines, and The New IT Reality".
The digital mesh links the virtual and physical worlds together, "connecting everything with everything else", and constitutes Gartner's first three technology trends. While organizations are focused upon the digital business, algorithmic business emerges as a new phenomenon, defining the future of businesses.
Much of the processes in algorithmic businesses occur in the background, and people are not directly involved in these processes. This is because of the increasing deployment of smart machines, addressed by the next three trends. The last four trends address the new IT reality, the latest platform and architecture trends required to support digital and algorithmic businesses. Most of these trends talk about the emerging technology and their impact over the next five years.
Here's what you can expect in 2016:
1. The Digital Mesh
i. The Device Mesh
The Device mesh includes all devices such as mobile devices, wearables, consumer and home electronic devices. These devices are connected in an expanding set of endpoints people use to access applications and information, or interact with people, social communities, businesses, and governments.
As the device mesh continues to evolve and grow, Gartner expects connection models to broaden, and increased cooperative interaction between devices to crop up. It is expected that significant development in augmented reality and wearables will take place, especially in virtual reality.
"In the post-mobile world the focus shifts to the mobile user who is surrounded by a mesh of devices extending well beyond traditional mobile devices," said David Cearley, a Gartner Fellow.

ii. Ambient User Experience
The device mesh provides the foundations for a new continuous and ambient user experience. Significant potential lies in immersive environments that deliver virtual and augmented reality but they are only one aspect of the experience. Continuity is preserved across the boundaries of device mesh, space, and time in the ambient user experience. The experience is coherent and smooth across several devices and interaction channels, melding physical, virtual and electronic environment, as the user moves from one place to another.
Apps remained as important strategic focus for the enterprise; however, the forefront of that design is focused on a seamless experience across all devices, and exploits different devices, including common objects such as automobiles, IoT sensors, or even factories. The ability to design such advanced experiences will prove the differentiating point between enterprises and independent software vendors by 2018.

iii. 3D Printing Materials
Technology advances in 3D printing have already enabled it to make use of a wide range of materials, including carbon fiber, conductive ink, nickel alloys, glass, electronics, and biological materials.As 3D printers expand to more sectors, including medical, automotive, aerospace, military, and energy, the innovations drive user demand.
To exploit 3D printing, a reformation of the assembly line and supply chain is on the cards, as the growing range of 3D Printing Materials3D-printable materials are expected to drive an aggregate annual growth rate of 64.1% for enterprise 3D-printer shipments by 2019.
Over the next 20 years, 3D printing is expected to grow steadily with improvements in the speed of printing, and emergence of new models to print and assemble composite parts.
2. Smart Machines
i. Information of Everything
Information is produced, used, and transmitted by everything in the digital mesh. This information goes beyond audio, video, and textual information, and includes sensory and contextual information. Information of Everything plugs away at this inflow with technologies and strategies to link data from all these different sources.
Despite being everywhere, information has often been incomplete, unavailable, isolated, or unintelligible. Several emerging data classification and information analysis techniques,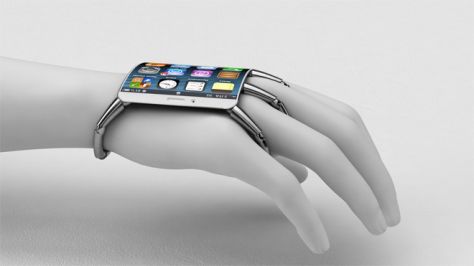 along with the advances in semantic tools such as graph databases, will provide meaning to this often confusing overflow of information.
ii. Advanced Machine Learning
This includes everything from classical computing and information management and deep neural networks (DNNs), to design systems that are able to autonomously perceive the world on their own. Deep neural nets are capable of automating these tasks and thus, make it possible to tend to these important challenges related to the information of everything trend.
Machine learning can be either delivered in packaged applications or in services such as IBM Watson. This will empower algorithmic business, such as a device attached to a digital stethoscope with intelligent recommendations.
DNNs make smart machines appear "intelligent", enabling hardware or software-based machines to learn on their own: from fine details to broad sweeping abstract classes of content. This area is evolving quickly, and organizations must assess how these technologies can be applied to gain a competitive advantage.
iii. Autonomous Agents and Things
Machine learning increases the possibility of smart machine implementations — including robots, virtual personal assistant, autonomous vehicles, and smart advisors — that act independently or semi-independently.
While robots and other physical smart machines have made great strides in evolving, the software-based smart machines have a much more immediate and broader impact.
Virtual assistants such as Siri, Cortana and Google Now are growing smarter with each passing day. This emerging notion of virtual assistance adds to ambient user experience, in which the autonomous agent itself is the main user interface, and instead of interacting with menus and buttons, users are able to interact with intelligent agents in the form of an app.

3. New IT Reality
i. Adaptive Security Architecture
With the hacker industry growing stronger, threats to organizations are increasing. We need to move beyond perimeter defense, to detect, respond, and predict attacks through continuous blocking and adapting.Adaptive Security Architecture
It is inadequate to apply rule-based security, especially as organizations tap more cloud-based services and open APIs for customers and partner to connect with their systems. Applications should be enabled to protect themselves, with security experts only being involved at the design phase; and this should be supported by testing and production diagnostics. To complement this, such systems that are able to continuously analyze user and entity behavior need to be deployed.
IT leaders should focus on automated detection of threats, and ensure speedy and efficient responses, and move away from traditional blocking measures to prevent attacks, if they are to fulfil the adaptive security architecture.
ii. Advanced System Architecture

Intense computing architecture is essential for smart machines and the digital mesh to become viable for organizations. There is an emphasis on the use of GPUs for deep neural networks, and new architectures built around field programmable gate arrays (FPGAs), and how they are being used for things such as face recognition. Providing this essential boost requires ultra-efficient and high-powered neuromorphic architectures.
FGPA-based architecture will help distribute algorithms into smaller form factors, with less electrical power in the device mesh, allowing advanced machine learning capabilities to be extended to even the smallest IoT endpoints, such as cars, homes, wristwatches, and even human beings.

iii. Mesh App and Service Architecture
Most companies are moving away from the linear application designs, and are adopting a more loosely coupled integrative approach to build architecture for applications and services on top of the new systems and designs. Capacitated by software-defined application services, this latest approach provides the means to performance, flexibility, and agility.MicroService
Microservice architecture is an emerging trend for building distributed applications that support agile delivery and scalable deployment, both in the cloud and on-premises. This suits only those organizations that are well experienced in agile and DevOps processes.
Moreover, containers, such as Docker, are emerging as an important technology enabling agile development and microservice architectures. To address back-end cloud scalability and front-end device mesh experiences, a comprehensive model is created by bringing mobile and IoT elements into app and service architecture.

iv. IoT Platforms
The IoT is an intrinsic part of the digital mesh and ambient user experience, and this is possible because of the dynamic and emerging world of IoT platforms. IoT platforms complement the mesh app and service architecture. For building, managing and securing elements in the IoT, the base set of capabilities required comprises of the management, security, integration and other standards. IoT platforms ordain the work IT does behind the scenes to make IoT a reality, from an architectural and a technology standpoint.
David Cearley noted how SAP, Google, Oracle, Microsoft, and GE are offering platforms for IoT, but he also made a point that no one platform can be expected to dominate this domain. For now, Cearley believes we need specific IoT platforms to bring together lots of different devices.
The trends highlighted in Gartner's symposium this year have been received widely across all businesses recently. Though some are pretty mainstream, others are still considered as niche markets, for example 3D printing is still surfacing to light and the Internet of Things has existed for a mere 5 years. It will be exciting to witness how some of the more cutting-edge things on the list become commonplace.
What is your opinion on autonomous agents, ambient user experience, and mesh app and service architecture? Any other thoughts about the predicted trends for 2016? Let us know in the comments section.
Learn how to stay on top of these technology trends. With a combination of both Application Development AND Marketing Strategy under our umbrella, we can figure out the right solution for you. Sign up now for our absolutely free 30-minute consultation to get the ball rolling.
[cta]