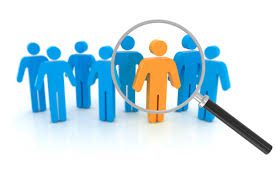 Social media has transformed many aspects of the way businesses work – including vendor selection. This post walks through different aspects that B2B Buyers consider before finalizing their vendor. It examines ways in which social media works to influence B2B Buyers through empirical evidence. It then explains how this evidence translates into the reality of vendor selection. If you are a vendor hoping to increase your B2B client base, or a marketing enthusiast interested in learning more, read on.
It is understandable that a lot of factors are considered during an organization's vendor selection process. Buyers need to look into the price charged by the vendor and whether it fits into the organization's budget. Service and customer experience are also crucial. Other considerations include whether an effective supply chain process is in effect, if the vendor provides on-time communication and if there are prospects for process improvements. With so many things in play, it is interesting to see the role that social media plays when buyers try to select the "right" vendor.
An interesting survey conducted by Matthew S. McKenzie identifies what buyers say about social media. According to the survey, 94% of B2B buyers view multiple pieces of content from the vendor before they make a selection. Vendor SEO proved to be the most crucial factor, as 79% of buyers mentioned web search being a major determinant in vendor selection. The same number of people also mentioned that the vendor's quality of online content was crucial in determining the decision.
An important observation to make here is the how social media overlaps with vendor SEO as well as the website content. Strong SEO is often a result of a strong social media strategy. For example, if the blog posts published by a B2B vendor are viewed, shared and talked about frequently, it is likely that the SEO ranking of the organization increases. Similarly, when a B2B firm is seen to have good quality of content on its website, it may be because of its high quality blogs, whitepapers, and infographics which again overlap with a strong social media strategy. When viewed independently, social media was accepted by 50% of the population as a major determinant in vendor selection.
So the question becomes: how is social media making this impact in the B2B space? And how can a vendor use it to positively impact its awareness in market?
Social media offers a forum to engage the general public and speak to them about the organization and its related practices in the field. It is a way to describe to the public about the company's personality: its ideas and opinions about what is going on as well as a perception about how things should be. An important question that vendors should be asking when developing a B2B social media strategy is how they believe a social media strategy will demonstrate their effectiveness as a vendor.
For example, many might think that if the company has a strong social media strategy, it is an indication that the company is a good communicator. This can be extrapolated into the conclusion that they are professional, easy to deal with and timely in responses.
Another way in which an effective social media strategy works well for vendors is because it nurtures long term relationships with your audience. An effective social media strategy over the long term will convince followers that they are dedicated to the overall customer experience – from the awareness stage all the way post-sale.
As more and more people go online to find answers, a good social media strategy will be crucial in getting the attention and subsequently the leads and customer that a vendor wants. Having said that, building one's online presence takes time, especially when there are a lot of other businesses trying to do the same. Assuming that your social media strategy will bump your numbers in the short term might be a naïve assumption to make.
Using social media to attract B2B organizations is a long marathon, rather than a short sprint. As your online presence increases in the medium to long term, it gets easier for your organization to be heard amongst all the other the online noise. A good social media strategy will also reflect in the vendor's SEO ranking and website, both of which are crucial factors that firms look into when considering vendors.
[webinar]
Sources:
http://www.demandgenreport.com/industry-topics/marketing-analytics/1702-b2b-buyer-survey-reveals-impact-of-social-media-on-vendor-selection-process.html
http://www.businessdecisions.com/Services/SystemSelectionServices