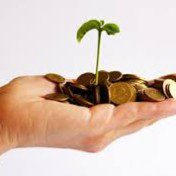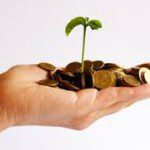 Executive Summary
Claimed as the second best country in the world to do business in 2014, the Canadian market offers great potential for entrepreneurs from all over the world. But just like its winters, Canada may be brutal if the business owners come unprepared. The article below lists some advice for business owners to consider before entering into the Great White North.
[cta]
1. Keep prices low: The average Canadian consumer is very different from its US counterpart. With an increase in the number of people retiring, a slow growth in average wages and a high debt to income ratio, consumers are more careful about their spending. One of the primary reasons why Target failed was the high price that drew consumers out of the stores. Given the high sensitivity to price for the Canadian consumer, charging higher than the usual will harm sales rather than boosting revenue.
2. Hire people who know the market: It is important that new business use the expertise of locals who have been working in Canada. While this might be costly for new entrants that are trying to cut down on their costs, the knowledge, expertise and perspective which locals will bring to the business goes a long way and ensure that the business is sustains itself over the long run. Many Pakistanis would know how Engro foods, a successful FMCG in Pakistan failed to establish itself in Canada. One of the primary causes for its failure was that the organization used talent from Pakistan, rather than hiring Canadians. Target, a huge retailer giant from US faced tough competition and there are many more stories like these. Even when the team was highly competent getting into a completely different market put them at a disadvantage and eventually caused the business to lose out.
3. Get a unique product/service: Canada attracts more than 150,000 businesses from all around the world every year. The plethora of products and services coming into Canada makes survival difficult for new businesses. The holy grail of survival in such a situation is having a unique product that attends directly to a target market. It is no surprise that brands like Apple do so well in Canada. Despite the face that Canadians have to pay slightly more than their US counterparts, Apple sales continue to rise because of the product's uniqueness.
4. Slow and steady: Once established and running, many new entrants might be tempted to expand rapidly to cover their costs and keep investors happy. However, it is important to understand that new businesses are still in the process of creating a lasting impression on their consumers. In such a situation, it is better for businesses to focus on providing a high quality service/product to ensure a good brand name. This was a problem that Starbucks faced around 2000 and caused it to lose sales. Subsequently, it closed 900 stores in North America and shifted its focus on providing a high quality service to its customers.
5. Take the plunge: Perhaps, the most important, but also the most difficult to follow. Once you have a great product idea, the right investment and resources, businesses need to take that leap. Many are reluctant because of the risk of failure, the challenge up front and the uneasiness of venturing out of one's comfort zone. However, it is only through a challenge that new lessons are learned, ideas tested and profits made.
[cta]
You need help commercialize your technology product or service in North America – we can help you as we have solutions for growing business
At MarkiTech, we can help you commercialize your technology products by providing end to end sales and marketing solutions.
An example of the end to end sales & marketing services is digital marketing where we can help you increase your web traffic and inbound leads with focus on digital marketing strategy to implementation, using marketing automation to convert leads into to sales, retaining and growing the customer base through our trademark ® MarkiTech CERP (Client Engagement and Retention Process).
In summary, we are experts in commercializing your technology product or service as single point of contact here in North America such that we save you time and maximize your return on investment (ROI). We can do this as we are the end to end sales and marketing one stop shop (from consulting to training and implementation) besides laser focus on your product led by sales and marketing experts with over 50 years of partner experience developing, launching and managing over 30 technology products and services in 7 different verticals and 3 start-ups here in North American markets.
We, at MarkiTech, know the key success factors of product success better that anyone with focus on marketing. You cannot afford not to spend money on marketing.
You can start with "limited time" free telephone consultation offer with no obligation by going to our
Website (www.markitech.ca),
Email to [email protected];
Call toll free @ 1-844 – 4MARKIT
[cta]
Written by Anum Dhalwani (Research Analyst, MarkiTech) on May 20th 2015.