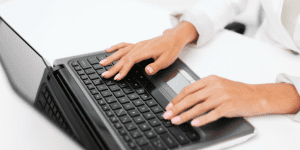 To create or to curate? This is a question that many marketers struggle to answer. Content creation is believed to be the king of inbound marketing. It drives traffic to a company's website, increases SEO rankings and is instrumental in getting leads. However, it has its shortcomings. It gets expensive and time consuming for companies to develop content on a regular basis. Many marketers also believe that content creation alone will not get you the desired number of leads and customers.
Statistically speaking, this opinion is not wrong.
What statistics show
A case study conducted by Argyle Social(https://www.viralheat.com/argyle-social/), a social media marketing software provider, demonstrates the effectiveness of creation and curation. Argyle Social analyzed 150,000 of its clients' social posts shared across various mediums (Facebook, LinkedIn and Twitter) to understand the effectiveness of each strategy in getting leads and customers. Argyle Social's data was classified into three types of companies: curators, balanced and self promoters (as defined below).
Curators = Companies that link to third-party sites 75% or more of the time.
Clicks per post: 47.8
Clicks to conversion rate:0.2%
Conversions per post: 0.10
Balanced = Companies that link to third-party sites 50-75% of the time.
Clicks per post: 38.4
Clicks to conversion rate:2.5%
Conversions per post: 0.95
Self-Promoters = Companies that link to their own content 50% or more of the time.
Clicks per post: 17.0
Clicks to conversion rate:2.4%
Conversions per post: 0.41
It appears that curators have the highest clicks per posts, but the lowest click to conversion rate and conversion per post. At the same time, self promoters (or content creation focused companies) have the lowest clicks per post. The balanced approach is the most effective across all three dimensions and appears to generate the highest conversions.
This case study demonstrated how a balance of content creation and curation got leads and new clients for Argyle Social's clients.
The right mix
To understand what works best for a business, it is important to understand the purpose of inbound marketing. An effective inbound marketing strategy should engage an audience and attract them to your organization. Once you get regular viewers, inbound marketing should convert them into leads and finally customers. The key is to keep your audience interested and engage them in conversations.
A great way to attract and engage your audience is by developing content that interests your target audience. Google processes over 40,000 search inquiries by the second. Focusing on content which answers questions for your target audience can be useful to attract them to your website.
There is a lot of content out there so your content may or may not be noticed in the plethora of content available online. Developing engaging content everyday is also a challenge for many companies. Many marketers are also of the view that only using your own content gives an impression of "excessive self publicity" to the customer. The purpose of social media should not be to "show off" the organization, but to engage and attract the audience.
It is likely that there is a lot of content available online that might interest your audience. This is where curation comes. By mixing your own content with material published online, many companies are able to retain the interest of the audience. Social media campaigns are also easy and less costly to manage with a balanced strategy.
The right strategy
Setting the right balance of creation and curation is not the only answer. Curating is more than copy pasting content for your audience. It is about understanding your digital marketing strategy. Is it is to get more traffic on the website, to find more value adding clients or to boost sales? Once those targets are set, and customer expectation realized, marketers find it easy to strike the right balance between content curation and creation for their organization.
We at MarkiTech, know the key success factors of product success better that anyone with focus on marketing. You cannot afford not to spend money on marketing.
You can start with a free limited time consultation.
Website (www.markitech.ca),
[cta]