Toronto, Canada: MarkiTech is pleased to announce that it has joined HubSpot as a Certified Agency Partner.
Hubspot, the world's leading inbound marketing and sales platform, recognizes the value of its certified agency partners and is glad MarkiTech is part of the team that is revolutionizing marketing.
"We're excited to have MarkiTech on board," HubSpot Channel Account Manager Genna Lapore said, "We are thrilled to welcome MarkiTech to HubSpot's Partner Program. Their savvy, sophisticated, and innovative approach to inbound makes them a company that businesses everywhere can learn from. Watching them transform their Agency with inbound has been a rewarding experience!"

Nauman Jaffar, CEO of MarkiTech is equally delighted with the partnership.
"We're very excited to announce this partnership with HubSpot. MarkiTech is proud to be associated with Hubspot because it has helped us in our inbound marketing campaign and so far we have highly benefited from their assistance by offering our clients services which aid them in outshining their competitors and become leaders in their respective fields".

About MarkiTech
We help commercialize technology products and services by becoming an outsource sales and marketing partner in the B2B / Small Enterprise segment with laser focus on digital and mobility. www.markitech.ca;
Over the past year, MarkiTech has grown its business by incorporating inbound marketing strategies to attract, engage, and delight customers. As a HubSpot Agency Partner, MarkiTech executes inbound, internet and digital marketing services to the highest standards. They cater to small enterprises that cannot afford an indigenous marketing team. These firms outsource their marketing to MarkiTech and as a partner, they formulate a wide spectrum of advanced and innovative inbound and outbound sales and marketing strategies.
At MarkiTech, we integrate research, consulting and implementation experience in the technology and SME / B2B segment to help your businesses generate leads and revenue. We provide you the ability to enhance engagement with your target market and drive growth by highlighting the most effective strategies for you and your team. Whether you're considering a new product launch, stepping out into the world of digital media or simply brainstorming ideas for the next big thing, we can help.
MarkiTech started as a small set up with only a few creative and dynamic employees. Due to its impressive, successful and out of the box marketing strategies, MarkiTech had set an ideal foundation to become a Hubspot Certified Agency Partner. With plans to expand nationally and eventually globally, MarkiTech is glad to enter another stage of businesses working with industry experts like HubSpot.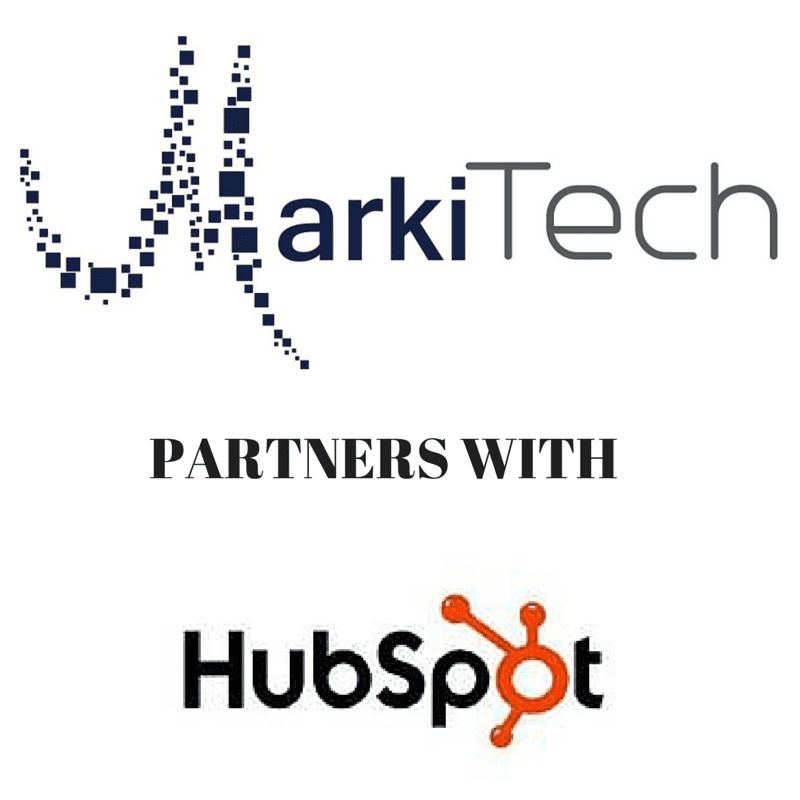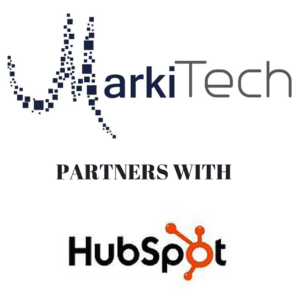 About HubSpot
HubSpot is the world's leading inbound marketing and sales platform. Since 2006, HubSpot has been on a mission to make the world more inbound. Today, over 10,000 customers in 65 countries use HubSpot's software, services, and support to transform the way they attract, engage, and delight customers. HubSpot's inbound marketing software, ranked #1 in customer satisfaction by VentureBeat and G2Crowd, includes social media publishing and monitoring, blogging, SEO, website content management, email marketing, marketing automation, and reporting and analytics, all in one integrated platform. Signals, HubSpot's awardwinning sales application, enables sales and service teams to have more effective conversations with leads,prospects, and customers. HubSpot is headquartered in Cambridge, MA with offices in Dublin, Ireland, and Sydney, Australia, and has been recognized by Inc., Forbes, and Deloitte as one of the world's fastest-growing companies. Learn more at www.hubspot.com
Contact MarkiTech now for your absolutely Free Consultation
[su_button url="wwww.markitech.ca/getstarted" background="#ef6d2d" size="15″ rel="lightbox"]Free Consultation[/su_button]